Level 952 - Reality!
Class Deadzone
Environemnt: Highly Unstable
Geometry: Undetermined
Danger: Strictly Uninhabitable
HEY!! YOU DID IT! YOU ESCPAED TO REALITY! C'MON HAVE FUN, EXPLORE THE PLACE YOU NEVER SEEN IN FOREVER, MEET THE PEOPLE YOU LOST, HAVE A VERY GOOD TIME IN TORMENTED HELL REALITY!
---
**Level 952 is the 953rd level and one of the most dangerous levels of the Backrooms.
Description
Level 952 resembles a place in The Frontrooms, where a Wanderer has originally noclipped in The Backrooms, but the longer they stay, the more it can get completely distoreted and glitched.
The Environment of Level 952 is so unstable, that the Wanderer who took the original picture has died after minutes on Level 952.
Managing to survive for a long time in Level 952, will make the level more distorted and unstable. At the start of the level, Wanderers will hear typical white noise or glitchy noises that can distort their ears.
The environment contains a lot of static and individual glitchy visuals that is different for every Wanderer. A person can explore Level 952, but it's so hard to the point where it's basically impossible. The geometry can warp into the 4th dimension and beyond, which can become extremly disorientating for a Wanderer.
---
The Corrupted Catacombs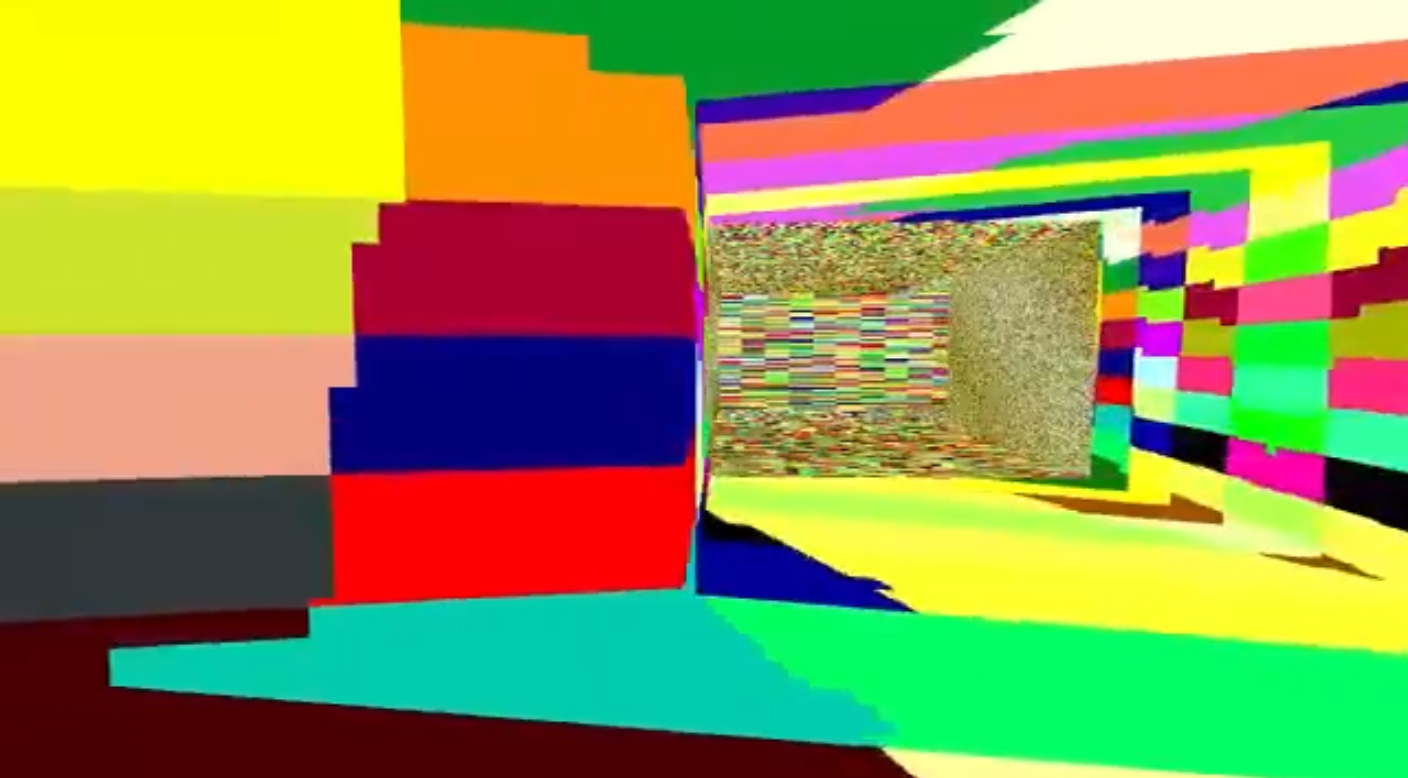 The Corrupted Catacombs is a special part of Level 952. It's similar to Level 0, where it's basically randomly segmented hallways, but the walls are made out of a very glitchy, epileptic material, which distorts the whole body of a Wanderer. Wanderers get more mentally unstable, the longer they stay in The Corrupted Catacombs. Some walls vibrate intesively, and some of them vibrate to eachother, which causes more unstable objects to noclip spontaneously.
Wanderers reported that the sound volume in Level 952 reaches 140 dB. The loud volume, distored landscape, epileptic visuals and the glitchy catacombs makes Level 952 a fate worse than death itself.
---
Entrances and Exits
Entrances
Doing something that makes Wanderers think they escaped The Backrooms, for instance going through the glass doors on Level 3999 will take you here.
Exits
GOOD LUCK!
page revision: 42, last edited:
10 Aug 2023 21:57